A mobile ground power unit (MGPU) is an essential component of any ground support equipment fleet. MGPUs provide power when away from the terminal. After landing, MGPUs can provide the aircraft with continuous electricity for lights and air-conditioning, they can also be essential to start the engine and the aircraft's auxiliary power unit. MGPUs are particularly useful in remote environments or where fixed GPUs are not feasible. MGPUs are also valuable to MROs when there is a need to power onboard systems or test electronics before and after maintenance.
Mobile ground power units provide a number of advantages over traditional fixed-base GPUs, making them an appealing choice for both airline operators and MRO facilities. Some of the benefits include saving MRO downtime (as MGPUs are quick and easy to deploy), being suited to challenging environments and remote rescue, and supporting mobilising maintenance teams. They are also cheaper than fixed ground power units and have lower emissions than traditional GPUs. Electric self-driven ground power units (E-GPUs) offer further advantages – they replace the diesel and hybrid variants.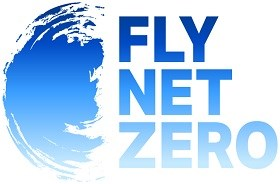 IATA 2050 Airport Carbon Criteria
At the International Air Transport Association (IATA) 77th Annual General Meeting, a resolution was approved for the global air transport industry to achieve net-zero carbon emissions by 2050. This commitment aligns with the goal of the Paris Agreement for global warming not to exceed 1.5°C. It comes at a significant time for industry-wide changes post-COVID-19, and it will be critical in meeting passenger expectations. Net-zero carbon emissions is a game-changing decision to ensure sustainability throughout the aviation industry. 
IATA's 2050 airport carbon criteria are ambitious and challenging but they are achievable with the implementation of sustainable practices and technology throughout the industry. The aviation industry has been working on sustainable initiatives for many years and has been making good progress. IATA 2050 published a report highlighting that since 1990, carbon emissions per passenger have declined by 50%. Much of the improvement is because fuel efficiency has improved 2.3% annually since 2009. This shows IATA's 2050 carbon criteria are achievable. In-sector solutions such as sustainable aviation fuels, new aircraft technology, more efficient operations and infrastructure, and the creation of new zero-emissions energy sources like electric and hydrogen power are all part of the plan to reduce CO2 as much as possible. Electric aircraft are still in the early stages, and sustainable aviation fuels (SAF) are still costly, but there are cost-effective options currently available (and with additional benefits too).
Benefits of Electric Self-Driven Ground Power Units
Electric self-driven ground power is one technology that will help MROs and airports reduce their carbon footprints while improving efficiency and reducing costs. Compared with diesel variants, E-GPUs reduce CO2 emissions by 90% and NOx emissions by 95%. Electric self-driven ground power is an emission-free and cost-effective option to help MROs and airports achieve their carbon reduction objectives. It's an environmentally friendly alternative to diesel-powered and hybrid ground support equipment, and it has a number of other advantages as well. Fuel represents the second largest cost component in aviation operations after labour costs. An effective and efficient way of reducing costs is therefore to use less fuel. Electric self-driven ground power is more efficient than conventional fixed GPUs so it will help reduce fuel costs. It is also quieter and cleaner and may be used both indoors and outside. Electric GPUs are easy to maintain, which also helps reduce maintenance costs, and there is no additional infrastructure required.
Electric Mobile Ground Power Units
AviBuy offers an electric self-driven mobile ground power unit that is designed to replace diesel-electric hybrid generators and is zero emissions.
It is important to remember that voltage requirements can vary considerably andusing a GPU that is not specifically designed for the aircraft model can cause damage to the ignition, starter motor, and avionics. So, when it comes to ground power units, it's critical to get a GPU that is suitable for the aircraft in your fleet or that come through your airport or MRO centre. AviBuy offers a wide range of mobile ground power units for Cessna, Piper Aircraft, and Hawker Beechcraft.
In Summary
Electric self-driven ground power units are becoming an increasingly popular choice for airports and MRO centres looking to reduce their carbon footprints. The benefits of electric self-driven ground power are clear. It is a clean, efficient, and cost-effective solution that can help MROs and airports meet IATA's 2050 airport carbon reduction goals. AviBuy offers a wide range of mobile ground power units to suit Cessna, Piper Aircraft, and Hawker Beechcraft. Electric self-driven ground power is the future of sustainable GPU support equipment, so embrace this game-changing technology and future-proof your business.
AviBuy is politically neutral and only reports on the policy driven by authorities, but regardless of your stance on policies and action surrounding climate change, the need to drive down pollutants and improve air quality in airports for customers, maintenance teams, and the environment, is something we can all appreciate the benefits of.