Ground Power and Engine Starting Units for Piper Aircraft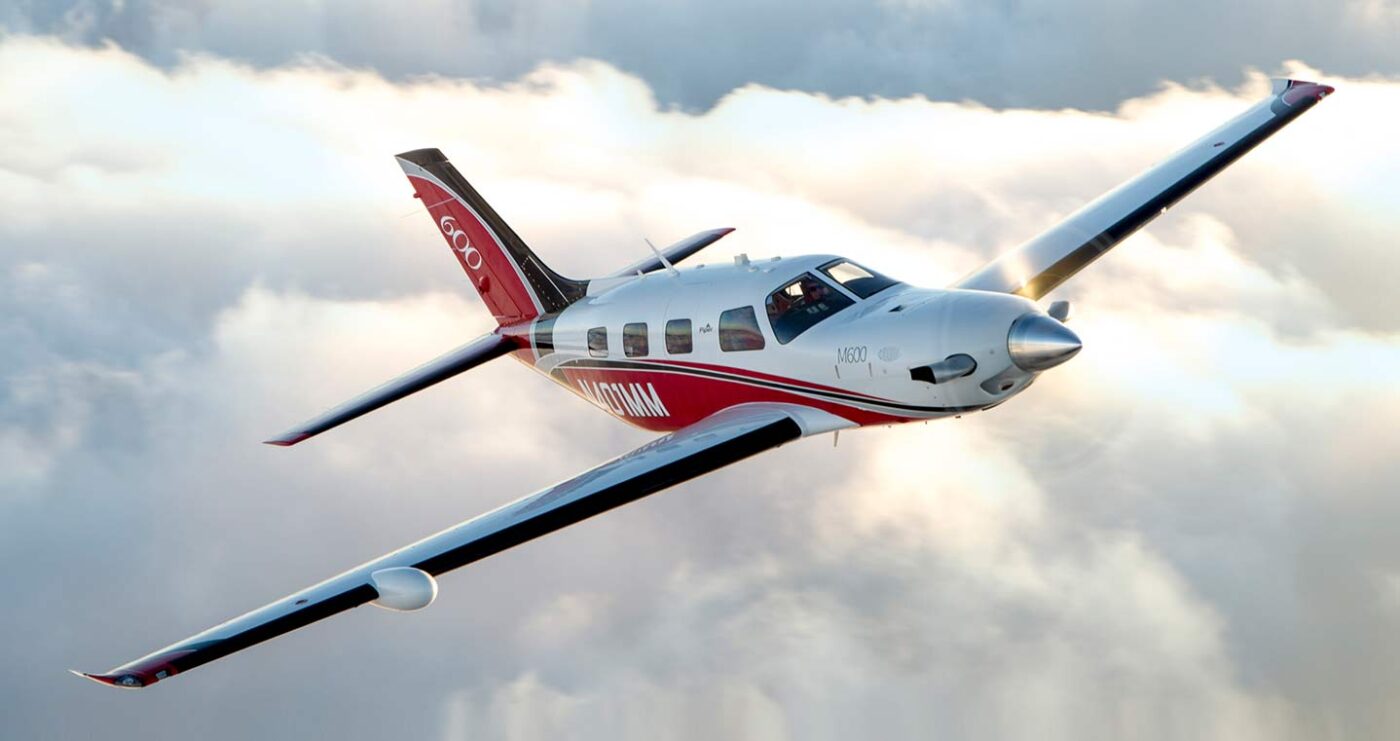 If you're looking for reliable maintenance power suppliers or engine starting units for your Piper aircraft you've come to the right place.
The Piper Aircraft Corporation, which began in 1927 as the Taylor Brothers Aircraft Manufacturing Company, was officially founded in 1937 when William T. Piper purchased the company. The Piper aircraft range from trainers to personal and business aircraft. Because each Piper model has different voltage requirements for avionics and engine starting, selecting the appropriate mobile ground power unit, portable jump start battery, or maintenance power supply is critical to avoid damage to your aircraft's expensive electronic equipment.
We stock a wide range of small and high-capacity engine starting and ground power solutions, including handheld lithium-powered aircraft engine starters for single aircraft, through to self-driven emissions-free ground power units with the capacity to power multiple aircraft at busy airports and MROs.
Benefits of Mobile Ground Power Units
Mobile ground power units have many benefits over traditional fixed-base ground power units. Mobile ground power units are less expensive to run and produce less pollution. They can be put into operation quickly and easily and may be utilized for a variety of purposes, as well as in a range of environments. The portability of mobile starting units means that they are perfect for remote airfields or larger business airports where grid-tied ground power is not viable.
Mobile and Handheld Starting Units for Piper Aircraft
Starting units are used to provide high amperage power to the aircraft's electric starting motor to turn over the engine and establish ignition. Starting units are voltage specific, so using one that is not designed specifically for your Piper model of aircraft can cause damage to the ignition and starter motor. A starting unit must provide power with enough cold cranking amps and at the correct voltage to enable the starter motor to turn over the aircraft engine at the correct RPM to initiate ignition. Using our mobile starting units will ensure consistent cold starts with minimal stress on the engine and components.
Mobile Maintenance Power for Piper Aircraft
To provide a voltage that is appropriate for your Piper aircraft, you'll need the right mobile maintenance ground power unit, just as you would with starting units. It's critical to get this right since avionics can be damaged if the incorrect voltage is used when powering up an aircraft. Voltage ranges for Piper aircraft, as well as small jets, helicopters, and single-piston or turbine aircraft differ; in some cases, they range from 12 volts to 29 volts. The voltage requirement of an individual aircraft model may vary considerably too. We offer a wide selection of mobile ground power solutions so you can choose the right equipment to support your Piper aircraft.
See our range below for reliable maintenance power and engine starting units for your Piper aircraft.
Piper Aircraft model
Other Model Designation/Variants
J-4 Cub
J-4A, J-4B, J-4E, J-4F
J-3 Cub
J3C-40, J3C-50, J3C-50S, J3C-65, J3C-65S, J3F-50, J3F-50S, J3F-60, J3F-60S, J3F-65, J3F-65S, J3L, J3L-S, J3L-65, J3L-65S, J3P, J-3R, J-3X, Cammandre 1, Poullin J.5A, Poullin J.5B, Wagner Twin Cub, YO-59, O-59, O-59A, L-4, L-4A, l-4B, L-4C, L-4D, L-4H, L-4J, UC-83A, TG-8, LNP, NE-1, NE-2
PA-11 Cub Special
L-18B
PA-34 Seneca
PA-34-180 Twin Six, PA-34-200 Seneca I, PA-34-200T Seneca II, PA-34-220T Seneca III, PA-34-220T Seneca IV, PA-34-220T Seneca V, Embraer EMB-810 Seneca
J-5 Cub cruiser
J-5A, J-5A-80, J-5B, J-5C, J-5CA, J-5CO, J-5D, YL-14, L-14, AE-1, HE-1, UC-83, L-4F, L-4G
PA-30 Twin Comanche
PA-30 Twin Comanche, PA-30B Twin Comanche, PA-30B Turbo Twin Comanche, PA-30C Twin Comanche, PA-30-200 Twin Comanche B, PA-39 Twin Comanche C/R, PA-39 Turbo Twin Comanche C/R
PA-24 Comanche
Comanche 180, Comanche 250, Comanche 260, PA-24-300, PA-24-380, Comanche 400, Twin Comanche, PA-33
PA-23 Apache
PA-23 Twin-Stinson, PA-23 Apache, PA-23-150 Apache B, PA-23-150 Apache C, PA-23-150 Apache D, PA-23-160 Apache E, PA-23-160 Apache G, PA-23-160 Apache H, PA-23-235 Apache 235, PA-23-250 Aztec, Seguin Geronimo, PA-23-250 Aztec B, PA-23-250 Aztec C and Aztec C Turbo, PA-23-250 Aztec D and Aztec D Turbo, PA-23-250 Aztec E and Aztec E Turbo, PA-23-250 Aztec F and Aztec F Turbo, U-11A, UO-1, PA-41P
PA-32 Cherokee Six/Saragota
PA-32-250 Cherokee Six, PA-32-260 Cherokee Six, PA-32-260 Cherokee Six B, PA-32-260 Cherokee Six C, PA-32-260 Cherokee Six D, PA-32-260 Cherokee Six E, PA-32-300 Cherokee Six, PA-32-300 Cherokee Six B, PA-32-300 Cherokee Six C, PA-32-300 Cherokee Six D, PA-32-300 Cherokee Six E, PA-32-300LD, PA-32S-300 Seaplane Version, PA-32-301 Saratoga, PA-32-301T Turbo Saratoga, PA-32-3M, Embraer 720 Minuano
PA-32R Lance/Saratoga
PA-32R-300, PA-32RT-300, PA-32R-301, PA-32R-301T, EMB-721C Sertanejo, EMB-721D Sertanejo
PA-36 Pawnee Brave
PA-36 Pawnee II, PA-36-285 Pawnee Brave, PA-36-300 Pawnee Brave 300, PA-36-375 Brave 375, PA-36 New Brave 375, PA-36 New Brave 400
PA-44 Seminole
PA-44-180 Seminole,PA-44-180T Turbo Seminole, PA-44 Seminole DX
PA-15 Vagabond
PA-17 Vagabond
PA-16 Clipper
PA-12 Super Cruiser
PA-12S
PA-14 Family Cruiser
PA-38 Tomahawk
PA-38-112 Tomahawk II
PA-18 Super Cub
PA-18-105 Super Cub, PA-18-105 Special, PA-18-125 Super Cub, PA-18-135 Super Cub, PA-18-150 Super Cub, PA-18-180 Super Cub, PA-18A, PA-18S, PA-18AS, PA-19 Super Cub, L-18C Super Cub, YL-21 Super Cub, L-21A Super Cub, L-21B Super Cub, TL-21A, U-7A Super Cub
PA-20 Pacer & PA-22 Tri-Pacer
PA-20, PA-20S, PA-20 115, PA-20S 115, PA-20 135, PA-20S 135, PA-22, PA-22-108 Colt, PA-22-135, PA-22S-135, PA-22-150, PA-22S-150, PA-22-160, PA-22S-160
PA-28 Cherokee
PA-28-140 Cherokee Cruiser, PA-28-150 Cherokee, PA-28-151 Cherokee Warrior, PA-28-160 Cherokee, PA-28-161 Warrior II, PA-28-161 Warrior III, PA-28-180 Cherokee, PA-28-180 Archer, PA-28-181 Archer II, PA-28-181 Archer III, PA-28-201T Turbo Dakota, PA-28-235 Cherokee Pathfinder, PA-28-235 Cherokee Pathfinder, PA-28-236 Dakota, PA-28S-160 Cherokee, PA-28S-180 Cherokee, PA-28R-180 Arrow, PA-28R-200 Arrow, PA-28R-200 Arrow II, PA-28R-201 Arrow III, PA-28R-201T Turbo Arrow III, PA-28RT-201T Turbo Arrow IV, PA-28-161 Cadet, Archer DX
PA-25 Pawnee
PA-25-150 Pawnee, PA-25-235 Pawnee, PA-25-235 Pawnee B, PA-25-235 and PA-25-260 Pawnee C, A-25-235 and PA-25-260 Pawnee D
PA-31 Navajo
PA-31 Navajo, PA-31-300 Navajo, PA-31 Navajo B, PA-31 Navajo C, PA-31P Pressurized Navajo, PA-31-325 Navajo, PA-31-350 Chieftain, PA-31P-350 Mojave, PA-31-350T1020, PA-31T3, PA-31-353, T1050, EMB 820C, Neiva Carajá, Colemill Panther
PA-46 Malibu Mirage / M350
PA-46-310P Malibu, PA-46-350P Malibu Mirage
PA-46 Matrix
PA-46R-350T Matrix
PA-60 Aerostar
600, 600A, 600E, 601 (later PA-61), 601B (later PA-61), 601P (later PA-61P), 602P Sequoia (later PA-60),
621, 700 Superstar, 700P, 702P, 800, Speedstar 850
PA-31T Cheyenne
PA-31T Cheyenne, PA-31T-1, PA-31T Cheyenne II, PA-31T2 Cheyenne IIXL
JetPROP
JetPROP DLX, JetPROP DL
PA-42 Cheyenne
Cheyenne III, model PA-42-720, Cheyenne III, model PA-42-720R, Cheyenne IV, model PA-42-1000, Cheyenne 400LS, Cheyenne 400, Customs High Endurance Tracker (CHET)
PA-46 M600
PA-46 Malibu Meridien / M500
PA-46-500TP Malibu Meridian