Ground Power and Engine Starting Units for Cessna Aircraft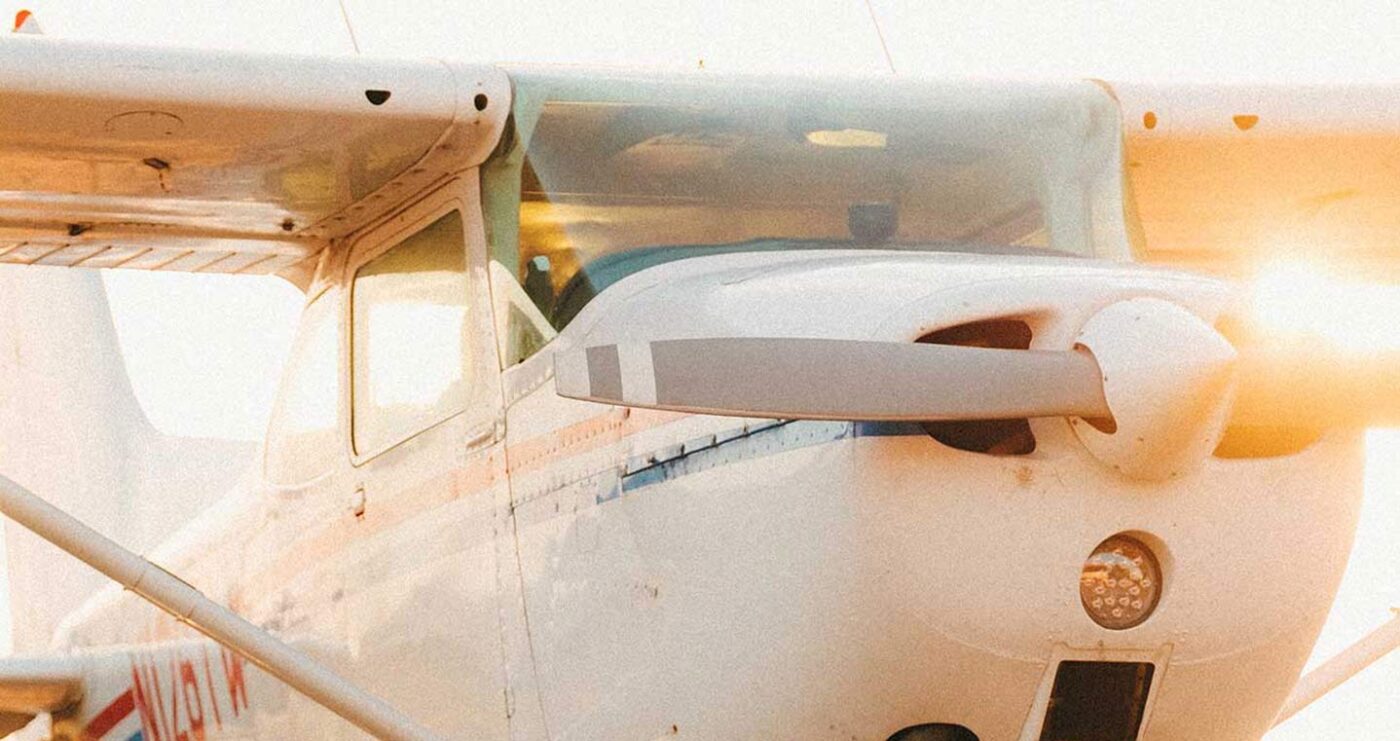 If you're looking for reliable maintenance power suppliers or engine starting units for your Cessna aircraft you've come to the right place.
Cessna was founded in 1911 and is now a subsidiary of Textron Aviation, with aircraft ranging from entry-level single-piston planes to private short and long-range jet-propelled airliners. Because each Cessna model has different voltage requirements for avionics, internal entertainment systems, and engine starting, selecting the appropriate mobile ground power unit, portable jump start battery, or maintenance power supply is critical to avoid damage to your aircraft's expensive electronic equipment.
We stock a wide range of small and high-capacity engine starting and ground power solutions, including handheld lithium-powered aircraft engine starters for single aircraft, through to self-driven emissions-free ground power units with the capacity to power multiple aircraft at busy airports and MROs.
Benefits of Mobile Ground Power Units
Mobile ground power units have many benefits over traditional fixed-base ground power units. Mobile ground power units are less expensive to run and produce less pollution. They can be put into operation quickly and easily and may be utilized for a variety of purposes, as well as in a range of environments. The portability of mobile starting units means that they are perfect for remote airfields or larger business airports where grid-tied ground power is not viable.
Mobile and Handheld Starting Units for Cessna Aircraft
Starting units are used to provide high amperage power to the aircraft's electric starting motor to turn over the engine and establish ignition. Starting units are voltage specific, so using one that is not designed specifically for your Cessna model of aircraft can cause damage to the ignition and starter motor. A starting unit must provide power with enough cold cranking amps and at the correct voltage to enable the starter motor to turn over the aircraft engine at the correct RPM to initiate ignition. Using our mobile starting units will ensure consistent cold starts with minimal stress on the engine and components.
Mobile Maintenance Power for Cessna Aircraft
To provide a voltage that is appropriate for your Cessna aircraft, you'll need the right mobile maintenance ground power unit, just as you would with starting units. It's critical to get this right since avionics can be damaged if the incorrect voltage is used when powering up an aircraft. Voltage ranges for Cessna aircraft, as well as small jets, helicopters, and single-piston or turbine aircraft differ; in some cases, they range from 12 volts to 29 volts. The voltage requirement of an individual aircraft model may vary considerably too. We offer a wide selection of mobile ground power solutions so you can choose the right equipment to support your Cessna aircraft.
See our range below for reliable maintenance power and engine starting units for your Cessna aircraft.
Aircraft model
Other Model Designation/Variants
Cessna 170
170A, 305, 170B, Successor, Model 309 and 319
Cessna 175 Skylark
175A Skylark, 175B Skylark, 175C Skylark, P172D Powermatic Skyhawk
Cessna 411
411A
Cessna 404 Titan
Titan Ambassador, Titan Ambassador II, Titan Ambassador III, Titan Courier, Titan Courier II, Titan Freighter, Titan Freighter II, C-28A Titan
Cessna 421 Golden Eagle
421A
421B Golden Eagle/Executive Commuter
421C Golden Eagle/Executive Commuter
Riley Turbine Rocket 421
Riley Turbine Eagle 421
Excalibur 421
Advanced Aircraft Regent 1500
Cessna 327 / Cessna 336 Skymaster / Cessna 337 Super Skymaster
327 Baby Skymaster, 336 Skymaster, 337 Super Skymaster, 337A Super Skymaster, 337B Super Skymaster, T337B Turbo Super Skymaster, 337C Super Skymaster, 337D Super Skymaster, 337E Super Skymaster, 337F Super Skymaster, 337G Super Skymaster, P337G Super Skymaster, 337H Skymaster, P337H Pressurized Skymaster, 337M, O-2A, O-2B, O-2T, O-2TT, Summit Sentry O2-337, Lynx, T337H-SP
Reims Cessna :
F337E Super Skymaster, F337F Super Skymaster, F337G Super Skymaster, FT337G Super Skymaster, F337H Super Skymaster, FP337H Pressurized Skymaster, FTB337G Milirole, Lynx
Cessna 185 Skywagon
185A Skywagon, 185B Skywagon, 185C Skywagon, 185D Skywagon
185E Skywagon, A185E Skywagon and AgCarryall, A185F Skywagon and AgCarryall, U-17A, U-17B, U-17C
Cessna 188 AGwagon, AGpickup, AGtruck, and Aghusky
188 AGwagon 230
188A AGwagon "A"
188A AGwagon "B"
188B AGpickup
A188 AGwagon 300
A188A AGwagon "A"
A188A AGwagon "B"
A188B, AGwagon "C" and AGtruck
T188C AGhusky
Cessna 150 Commuter, Patroller & Aerobat
150A, 150B, 150C, 150D, 150E, 150F, 150G, 150H, 150I, 150J, 150K, 150L, FRA150L Aerobat with Rolls-Royce Continental O-240-A engine, 150M, FRA150M, Reims F150
Cessna 162 Skycatcher
Cessna 310 and 320 Skyknight
310A, 310B, 310C, 310D, 310E, 310F, 310G, 310H, E310H, 310I, 310J, 310J-1, E310J, 310K, 310L, 310M, 310N, 310P, T310P, 310Q, T310Q, 310R, T310R, 310S, 320 Skyknight, 320A Skyknight, 320B Skyknight, 320C Skyknight, 320D Executive Skyknight, 320E Executive Skyknight, 320F Executive Skyknight, L-27A, L-27B, U-3A, U-3B, Riley 65, Riley Super 310, Riley Turbostream, Riley Rocket
Cessna 180 Skywagon
180A, 180B, 180C, 180D, 180E, 180F, 180G, 180H, 180I, 180J, 180K
Cessna 318 / T-37 Tweet
US military designation T-37 Tweet, Cessna A-37 Dragonfly
XT-37, T-37A, T-37B, T-37C, XAT-37D, YT-48A
Cessna 335 or 340
340A, 335, Riley Jet Prop 340, Riley Rocket 340, Riley Super 340
Cessna 414
414A Chancellor
Riley Rocket 414
Cessna 210 Centurion
210A, 210B, 210C, 210D Centurion, 210E Centurion, 210G Centurion/Turbo Centurion, 210H Centurion / Turbo Centurion, 210K Centurion / Turbo Centurion, 210L Centurion / Turbo Centurion, 210M Centurion / Turbo Centurion, 210N Centurion / Turbo Centurion, 210R Centurion / Turbo Centurion, P210N Pressurized Centurion, P210R Pressurized Centurion, Riley Turbine P-210
Cessna T303 Crusader
Cessna 401 or 402 Utiliner and Businessliner
401A, 401B, 402, 402A, 402B Utiliner/Businessliner, 402C Utiliner/Businessliner
Cessna Denali
Cessna 700 Citation Longitude
Cessna 650 Citation III
Citation VI, Citation VII
Cessna 441 Conquest II
Cessna 172 Skyhawk
172A, 172B, 172C, 172D, 172E, 172F, 172G, 172H, 172I, 172J, 172K, 172L, 172M, 172N, 172O, 172P, 172Q Cutlass, 172R, 172S, 172RG Cutlass, , Reims FR172J, Reims R172K Hawk XP, Turbo Skyhawk JT-A
Cessna 182 Skylane
182A Skylane, 182B Skylane, 182C Skylane, 182D Skylane, 182E Skylane, 182F Skylane, 182G Skylane, 182H Skylane, 182J Skylane, 182K Skylane, 182L Skylane, 182M Skylane, 182N Skylane, 182P Skylane,182Q Skylane,
182R, 182S Skylane, 182T Skylane, R182 Skylane RG, T182, T182T Skylane, TR182 Turbo Skylane RG, T182JT-A Turbo Skylane JT-A, Robertson STOL 182
Cessna 205, 206 and 207 (with 24V system)
205 (Model 210-5), 205A (Model 210-5A), 205 Super Skywagon, 206, 206 Stationair & Super Skylane, U206 Super Skywagon, P206, U206A, P206A, P206B, TU206A, TU206B, TP206A, TP206B, U206B, P206C, TP206C, P206D, TP206D, P206E, TP206E, U206C, TU206C, U206D, U206E, TU206E, U206F, TU206F, U206G, TU206G, 206H, T206H, 207 Skywagon, Stationair 7, T207 Turbo Skywagon, 207A, Skywagon/Stationair 8, T207A Turbo Skywagon/Turbo Stationair 8, Turbo Stationair HD
Cessna 152
A152 Aerobat, Reims F152, FA152 Aerobat
Cessna 177 Cardinal
177A, 177B, 177RG
Cessna 500 Citation I
501 Citation ISP
Cessna 550 Citation II
Citation Bravo
Cessna 551 Citation IISP
552 T47-A
S550 Citation SII
Cessna 560 Citation V
Citation Ultra, Citation Encore, Citation Encore+, UC-35A, UC-35B, UC-35C, UC-35D, OT-47B "Tracker"
Cessna 425 Conquest I
Cessna Reims F406 Caravan II
Cessna 208 Caravan
208 Caravan 675, 208A Cargomaster, 208B Grand Caravan, 208B Grand Caravan EX, Caravan EX, 208B Super Cargomaster, Caravan Amphibian, Soloy Pathfinder 21, 850 Caravan, 950 Grand Caravan, Blackhawk Caravan, Supervan 900, XP42A Upgrade, U-27A, C-16, C-98, AC-208, Combat Caravan
Cessna 408 Skycourier
Cessna 680 Citation Sovereign
Citation Sovereign+
Cessna 560XL Citation Excel
XLS, XLS+
Cessna 510 Citation Mustang
Cessna 680A Citation Latitude
Cessna 750 Citation X
Citation X+
Cessna Citation Hemisphere
Cessna 350 Corvalis
Columbia 300, Columbia 350
Cessna 400 Corvalis TT
Columbia 400
Cessna 400 TT Corvalis
Cessna TTx Model T240
Cessna 525 Citation Jet
525 CitationJet
525 CitationJet CJ1
525 CitationJet CJ1+
525 Citation M2
525A CitationJet CJ2
525A CitationJet CJ2+
525B CitationJet CJ3
525B CitationJet CJ3+
525C Citation CJ4